Antique Radio Charlotte

2015 Conference Report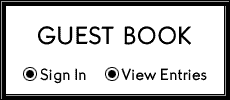 This page was last updated: June 7, 2015
We would like to thank all those that attended the 2015 Antique Radio Charlotte conference and helped make it another another successful event.

Everyone that registered for the conference has been mailed a fantastic full color conference report put together by our intrepid editor Judy Edwards.

I hope you enjoyed seeing the photos of the Old Equipment Contest and the list of all the contest winners.

Also the full list of all three auctions, the Steven Smith collection which was auctioned on Thursday evening and the Morehouse collection which was auctioned along with the items submitted by meet attendees on Friday afternoon.

For all of the meet attendees and everyone else that wants to see what they missed, below there are links that will take you to a PDF version of the 2015

Report, plus a link to a on-line flipbook where you can peruse the report booklet right on your computer.

Here is the URL to the on-line Flipbook;

http://www.bntraaca.org/images/ccawa/book.swf

Or you can click on this link to open the PDF version of the booklet;

We would appreciate your comments on the 2015

Charlotte conference, PLEASE sign our Guest Book.

Mark your calendars now for the 2016 Charlotte conference and our third bi-annual

Charlotte International Cryptologic Symposium

on March 24-25-26, 2016

At the Sheraton hotel where we've now been holding our conferences for 32 years.